PROFILE
Profile
TEKIM SA is one of the largest Greek companies in the industrial sector, operating in the construction industry, as well as in automation trade and maintenance.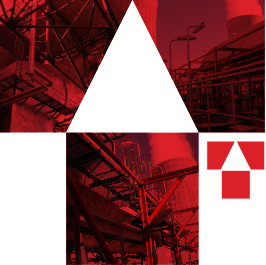 With a presence spanning over 20 years, the company fully meets the needs of every project, from the early stages to its final implementation and roll-out.
It is also an exclusive distributor of some of the leading European companies and manufacturers, offering the most advanced solutions that fully address the needs of clients, based on international and European standards.
Brief History
TEKIM SA was founded in 2001 by Ioannis V. Fitsas and his associates. It soon started undertaking and successfully carrying out projects for some of the largest Greek manufacturers, solidifying its position among the leading construction companies.
FBM Automations was founded 5 years later, specialising in automation trade and maintenance.
In 2015, I. Fitsas acquired the majority stake in FBM, which was renamed TEKIM Automations. Significant partnerships followed with leading European commercial companies, securing a comprehensive and modern range of products for the company, and fully meeting the needs of the market.
TEKIM SA merged with TEKIM Automations in 2022. The merger of the two companies and the creation of a new, robust company are the key drivers for its further growth.
Our Team
The people of TEKIM are the decisive factor contributing to the success of the company's business objectives. TEKIM fully supports their professional development through continuous and well-rounded training.

As part of its ongoing development, the Company has been steadily increasing the number of its staff in the last years, having reached over 200 employees. The TEKIM team is made up of engineers (electrical, mechanical, automation), permanent technical staff and qualified associates.
ABOUT TEKIM
20+ years of experience
Specialising in the construction and commercial sector
Comprehensive services, from the supply of materials to their installation and maintenance
Consistency and strict adherence
to deadlines
Fully trained human resources
Wide range of products
Guaranteed results